Our Customers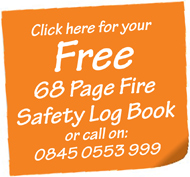 Customer Testimonials


Written by terry on February 4, 2010 at 23:58
The Fire Training Academy have been approached by a famous Midland artist Sue Verity,who has written and illustrated a children's book for the Birmingham Children's Hospital called  "The Lost Rabbit" to raise funds to renovate the hospitals outdated renal unit.  www.sueverity.co.uk
Managing Director Mr Terry Gormley and his team did not hesitate in donating an ammount of money to get Sues book as the proceeds were going to a very deserving and well worthy cause.
 
On 31 July 2009 Terry was invited to go down to the Birmingham Children's Hospital to attend the book launch where BBC West Midlands Tv and Radio were there with other sponsors to see the children and the facilities in the hospital.
The Birmingham Children's Hospital Liver Unit is dedicated to the management of children with liver disease and provides highly specialised care.
The renal unit treats children with a range of kidney problems, and around 1,500 young patients visit the nephrology and urology department every year to receive dialysis and other treatments including transplants.
Sue has always had a desire to be an artist and to realise her dream is now a reality she still finds it hard to believe it has happened.
Everyday she has to pinch herself to see how her painting career has taken off, also seeing how all of her paintings varying from portraits of various stars to water colours  being put up for auction and the profits going to the Birmingham Children's Hospital.
Sue has recently sold an autographed painting of Led Zeppelin front man Robert Plant which help raise over £1,500 for the Acorns Children's Hospice.
This is another example of the Fire Training Academy always giving back and to help and assist many charities and well worthy causes.