Our Customers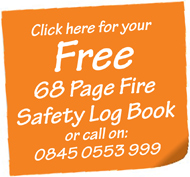 Customer Testimonials


Written by terry on January 27, 2009 at 15:47
Firefighters rescued 2 occupants from the upstairs of a Kent house after their fridge freezer caught fire. 
A woman had managed to escape from the house but fire crews had to rescue a man and woman from an upstairs bedroom. 
Kent Fire & Rescue Service said that a faulty fridge freezer was thought to be the cause of the fire.  The briagde said the couple had been treated for smoke inhalation they also commented that if the house was not fitted with a smoke alarm the incident could have been much worse.