Our Customers
Customer Testimonials
Written by terry on May 2, 2013 at 09:14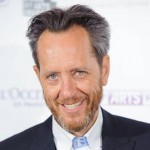 Sparks from builders working nearby set fire to Richard E Grants garden.
A London Fire Brigade spokeswoman said five firefighters attended the incident in Richmond, south west London, just before 10.30am and quickly extinguished the blaze.
The Withnail and I actor wrote on Twitter: "Flat roofer's blow torch set conifers on fire and 999 heroic fire brigade arrived pronto presto and have just put it out. Nerves shredded. Pheeeew.
"Merciful thanks for a windless day and fire brigade's emergency response otherwise firemen reckoned my garage & house would have been toast."