Our Customers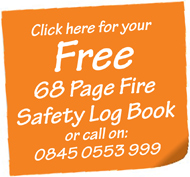 Customer Testimonials


Website Privacy Policy and Legal Notice
Fire Training Academy is committed to protecting your privacy. This Privacy Policy explains how we collect and process data, and how the data will be used.
Information collected
Fire Training Academy collects some or all of the following information:
Name
Geographical address
Contact telephone and fax numbers
Email address
We may collect additional information in connection with your participation in any promotions or competitions offered by us and information you provide when giving us feedback or completing profile forms. We also monitor customer traffic patterns and site use which enables us to improve the service we provide.
How we use your information
We will use your information to provide and personalise our service. We will also use your contact details to communicate with you.  We may use your information to send you offers and news about Fire Training Academy group products, services and any legislative changes.  We may contact you by post, email, telephone or fax for these purposes.

We like to hear your views to help us improve our service. From time to time, we may contact you by post, email, telephone or fax to ask your opinions.  
Disclosures of your information
Your information may be passed to and used by all Fire Training Academy group of companies. We will never pass or sell your personal data to anyone else.  We may also use and disclose information in aggregate (so that no individual customers are identified) for marketing and strategic development purposes.
Other web sites
Our web site may contain links to other web sites which are outside our control and are not covered by this Privacy Policy. If you access other sites using the links provided, the operators of these sites may collect information from you which will be used by them in accordance with their privacy policy, which may differ from ours.
Cookies
"Cookies" are small pieces of information sent by a web server to a web browser, which enables the server to collect information from the browser.  Fire Training Academy uses cookies for a number of purposes, for instance to enable us to simplify the logging on process for registered users, to help ensure the security and authenticity of registered users, to provide the mechanisms for online shopping and to enable traffic monitoring.
Non-registered visitors of the site are sent anonymous cookies to keep track of their browsing patterns and build up a demographic profile.
Whilst you do not need to allow your browser to accept cookies in order to browse much of our web site or to access many of our services, you must have cookies enabled if you wish to shop online at any of our stores or access any areas reserved for registered users.
Copyright and Trade Marks
All materials on this website are the copyright of Fire Training Academy or are reproduced with permission from other copyright owners.  All rights are reserved.  The materials on this website may be retrieved and downloaded purely for personal use.  No materials may otherwise be copied, modified, published, broadcast or otherwise distributed without prior written permission from the Fire Training Academy Managing Director.
Disclaimers
Fire Training Academy makes no warranties or representations of any kind concerning the accuracy or suitability of the information contained on this web site for any purpose.  All such information is provided "as is" and with specific disclaimer of any warranties of merchantability, fitness for purpose, title and/or non-infringement.  Fire Training Academy makes no warranties or representations of any kind that the services provided by this web site will be uninterrupted , error-free or that the web site or the server that hosts the web site are free from viruses or other forms of harmful computer code. In no event shall Fire Training Academy, its employees or agents be liable for any direct, indirect or consequential damages resulting from the use of this web site.  This exclusion and limitation only applies to the extent permitted by law and is without prejudice to any express provisions to the contrary in any written licence or subscription agreement from Fire Training Academy in respect of the use of any online service provided via this web site.
Access rights
You have a right to access the personal data that is held about you. To obtain a copy of the personal information Fire Training Academy holds about you, please write to us at the following address: Privacy Officer, Unit 5, North Anston Business centre, Houghton Road, North Anston trading Estate, North Anston, Sheffield, S25 4JJ enclosing your postal details and a cheque for £10 payable to Fire Training Academy ltd.
Read our latest customer reviews here: