Our Customers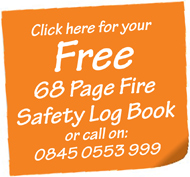 Customer Testimonials


PAT Testing (Portable Appliance Testing)
Companies are legally obliged to ensure that all their electrical equipment in the workplace is tested on a regular basis by a competent person.  There are four acts of legislation that relate to this:
The Health and Safety at Work Act 1974
The Management of Health and Safety at Work Regulations 1999
The Electricity at Work Regulations 1989
The Provision and Use of Equipment at Work Regulations 1998
Q. Don't we just need to check our tools?
No, you need to check all electrical equipment.  This includes heaters, drills, computers, kettles, 4 gang extension sockets, etc. 
Q. The legislation states about testing on a regular basis, what is this time period?
There are no time periods defined for regular basis, but this will vary for what the equipment is and how much it is used.  For example, a computer will not require testing regularly whereas a portable drill would do.  If you should have an accident or fire with a piece of equipment, the HSE or Fire Brigade will look at your records to see how long it is since the last test of the equipment.  We would recommend that you test all equipment a minimum of annually.
Q. How do you know if the equipment has had a test?
Testing is performed using special PAT testing machines which will printout results of the equipment tests.  If any equipment fails, then it will have a fault and will be identified as such and a prohibition of use notice will be placed on the equipment until it has been repaired.  All tested equipment will have a testing passed sticker placed on it that will be signed and dated, with the next test due date. 
The Fire Training Academy employs skilled and competent engineers who can carry out the PAT testing.  We can provide you with contracts so that you do not need to worry about when the next test is due, we will contact you and arrange to come to your site to perform this.  Following the test, you will be provided with a report detailed the equipment that has been tested and any that has failed and the next test date due.
To book or for more further information please call us on 0845 0553 999 or go to our Contact Us Page
Read our latest customer reviews here: