Our Customers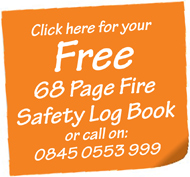 Customer Testimonials


Business Start Up Package
There are many issues you need to address when starting a business, many that are legal requirements.  One of these is Fire Safety for your premises and employees.  The Fire Training Academy can sort all of these issues for you!  These can include:
Fire Risk Assessment (if 5 or more employees)
Fire Awareness Training – this is required for all members of staff, whether casual, part-time or full time
Fire Warden Training (sometimes known as Fire Marshal Training) – for some members of staff in case of an evacuation
Fire Safety Training for Managers – for the managers of the premises to ensure that you are managing the fire safety correctly (unless this service is outsourced to an external company such as Fire Training Academy)
Fire Extinguisher Supply and Service – ensure that you have the correct number and types of fire fighting equipment
Fire Alarm Systems – if required
Fire Safety Signs – must have the correct signs regardless of the business size
First Aid Training – you must have at least 1 member of staff who is a trained First Aider
Manual Handling Training – if your business involves lifting heavy objects, etc
As you can see, there are many things that need to be addressed and by allowing the Fire Training Academy to look after these requirements you can get on with setting up your business in the knowledge that these important requirements are being dealt with to ensure your business complies with Fire Safety Regulations.
For further information on these courses and services, either call us now on 0845 0553 999, go to our Contact Us page to send us your questions, use our Ask a Question link to talk to one of our team members now, or you can look at the following pages for more information:
For more information on Fire Risk Assessments, go to our Fire Risk Assessment page.
For Fire Awareness Training, go to out Fire Awareness Training Page
For more information on Fire Warden Training (sometimes known as Fire Marshal Training) go to our Fire Warden Training Page
For Fire Safety Training for Managers go to our Fire Safety Training for Managers Page
For Fire Extinguisher Supply and Service go to our Fire Extinguisher Supply and Service or visit our Online Shop
For Fire Alarm Systems go to our Fire Alarm System Page
For Fire Safety Signs go to our Online Shop to view the available products
For First Aid Training go to our First Aid Training Page
For Manual Handling Training go to our Manual Handling Training Page
For information regarding all of these services, or to discuss what is suitable for your business and your requirements, call us now on 0845 0553 999, or go to our Contact Us page to send us your questions
Read our latest customer reviews here: