Our Customers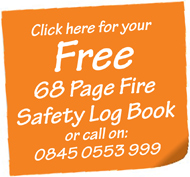 Customer Testimonials


Third Party Accreditations
The Fire Training Academy prides itself on the quality of it services and courses.  We realise that accreditations are important to recognise the quality of services we provide.
Our current accreditations include:
Institute of Fire Engineers (IFE)
The IFE was founded in 1918, and is a non profit making professional body with a membership of over 12,000.  The IFE is licensed by the Engineering Council (UK) and upholds professional standards within all public and private fire sectors.
The Fire Training Academy is proud to be an approved course provider having been assessed by the IFE. We are in the process of become Approved Fire Risk Assessors.
The British Fire Consortium (BFC)
The British Fire Consortium (BFC), launched in 1983, is an independent body of fire safety companies, including fire consultants, manufacturer's and service companies. The BFC also provides consultancy and business advice to its members, which has grown to more than 200.
For more information, please visit the British Fire Consortium website
Institute of Fire Prevention Officers (IFPO)
The aim of the IFPO is to improve and maintain Fire Safety standards within the UK. The Fire Training Academy is an affiliate company to the IFPO. 
Read our latest customer reviews here: