Our Customers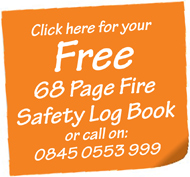 Customer Testimonials

Why Choose Fire Training Academy™
When you choose the Fire Training Academy to provide your Fire Safety Services, from Fire Safety Training, to Fire Risk Assessments, through to Fire Extinguishers you are developing a partnership with a team of highly experienced trainers and engineers.
You will also benefit from having one point of contact for all of your Fire Safety requirements, rather than having to source from several companies. Our ethos is simple, to ensure that every person can be as safe as possible from the potential deadly effects of fire, not to mention the disruption that fire can cause
Our team of highly experienced trainers and engineers have a minimum of 10 years operational service in one of the UK fire services, and undergo an internal training program ensuring that the customer receives the very best service every time.
Following any service we provide, the help and training does not stop there! Any queries you may have, no matter how small, you can contact us via our contact us page, call us on 0845 0553 999 or use our online assistance. Even if your question is a complex one, we will always find the answer!
We also have a number of FREE resources for you to access, and we send out monthly newsletters that are written by our Managing Director to inform you of any legislation updates and also reminders of how to keep your business safe.
Mission Statement:
To be the preferred and most professional provider for all Fire Safety Training Courses within the United Kingdom
Our Purpose:
To inform, to advise and to educate personnel in all areas of fire safety for anyone who has the courage to take responsibility for fire safety in their workplace
To have a positive impact on the safety of people within the UK with our training courses
To help businesses maintain continuous and sustainable growth by protecting them from fire
To maintain strategic alliances with businesses to create win/win scenarios
Our Core Values:
To provide continuous and personal development opportunities for the FTA staff to recognise their potential
To maintain strategic alliances with people and make a difference to both business and communities through fire safety
To treat all personnel as we would like to be treated ourselves
To provide the highest quality fire training courses available within the UK
"Full marks to Gerry"
(Gerry is one of our trainers!)
Click here to access the full list of testimonials