Our Customers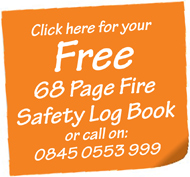 Customer Testimonials

Manual Handling Training
The HSE has reported that 38% of the 3 day and over injuries reported are due to Handling injuries.  The most recent survey of self-reported work-related injuries estimates that in 2001/02, 1.1 million people suffered from musculoskeletal disorders caused or made worse by their current or past work.  His resulted in an estimated 12.3 million lost working days, with each sufferer taking about 20 days off in that 12 month period.
These figures highlight the need for manual handling risk assessments within the workplace and also the need for training for staff members.  The Manual Handling Regulations 1992, as amended in 2002, applies to a wide range of manual handling activities including:
Lifting
Carrying
Lowering
Pushing
Pulling
The regulations require employers to avoid the need for manual handling where possible, assess the risk of manual handling for the workforce and reduce the risk where avoiding is not possible.  This also applies to the types of handling required, e.g. hazardous materials, awkwardly shaped objects and boxes through to people and animals.
The Fire Training Academy runs 2 manual handling courses:
Manual Handling Operations for Managers
Safe manual Handling techniques
Our highly experienced instructors provide many years experience and real life scenario's and ensure that the courses are fun, informative and help you to be as safe as possible.
Manual Handling Operations for Managers
This course is a fully interactive full day course for managers who are responsible for the operations and health and safety for their workforce.  The course is a mixture of presentation, videos and practical and includes:
Introduction to Ergonomics
Types and causes of injuries and illnesses due to manual handling errors
How ergonomics principles are applied to different types of job functions.  E.g. Seated workstation jobs, standing jobs, work procedures, etc
Review of the Manual Handling Regulations 1992, as amended 2002 for both employers and employees
Manual Handling Risk Assessment & Prioritisation
Practical demonstrations
Practical for candidates with assessment
Call us now on 0845 0553 999 for further information, or complete a question form on our Contact Us page
Safe Manual Handling Techniques
This is a half day interactive course for those whose job involves manual handling.  It will provide the skills required to handling items in a more safe and comfortable way, thus reducing the risk of injury occurring.
The course includes:
Introduction to manual handling
Review of the employer and employees responsibilities
Common manual handling injuries and the causes
Correct manual handling techniques
Practical demonstrations
Practical for candidates with assessment
To book or for more further information please call us on 0845 0553 999 or go to our Contact Us Page
Read our latest customer reviews here: