Our Customers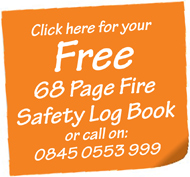 Customer Testimonials


Fire Safety in Schools and Educational Premises
More than 1300 schools each year suffers a fire large enough to be attended by the local fire services and 56% of these were classed as non-accidental.  The average cost of school fires was £58 million per year between 2000 and 2004.  This means that the odds of a school experiencing a fire are 1 in 20!  This does not account for the fires that are not reported or put out by members of staff.
Most of these fires are small and do not spread from the source of the fire, but the unpredictability of fire means this may not be the case.  As the large number of fires are not accidental, it is important that you look at arson reduction measures.
The fire Safety in Educational Premises course is designed with the above statistics in mind, along with the expertise of our trainers, all of whom have no less than 10 years operational fire fighting experience in a UK fire service, involving many visits to educational premises. 
For further information, call us now on 0845 0553 999 or contact us
Some of our educational customers:
Read our latest customer reviews here: