Our Customers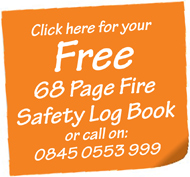 Customer Testimonials

Train the Trainer Course
The Train the Trainer course has been designed to de exactly what it says – "train the trainer"! This course is designed to give the necessary skills, knowledge and training to train personnel in Fire Awareness and Fire Warden courses, complete with live fire training experience. Part of the course includes the Fire Warden Training Course. The aim of the course it to give sufficient information and instruction to enable all course attendees to deliver clear and powerful presentations.
Our instructors have in excess of 15 years fire service experienced and have designed and developed 'powerful presentation techniques courses' that have been integrated into this course.
Our Train the Trainers course will most likely be completely different to any other fire presentation skills training you may have attended before.
The training is totally experiential and you will be challenged to change your beliefs about the fear associated with public speaking. Expect to have fun while you learn, plus you will get individual coaching and feedback from certified trainers which will dramatically accelerate your learning. You will learn some of the most advanced presentation techniques available today!
Q. How long does the course last and where is it held?
This is a 3 day course and is held at our location in Rotherham. Lunch and refreshments are provided for all attendees. Alternatively, we can provide the course at your premises. Please visit the Events Diary page for dates or call us now on 0845 0553 999 or through our contact page.
Q. Will I get a certificate?
Yes, you actually get 2! You will get a Train the Trainer certificate and you will get a Fire Warden Training Course Certificate also.
Q. Who should attend the course?
Anyone who has responsibility within an organisation to train staff in fire awareness training or fire warden training.
Q. How do I book?
You can either call our booking line on 0845 0553 999 or
Download our Booking form, fill it out and simply fax it to us or
Complete our On-line Booking Form and hit send.
See what candidates who have attended our courses are saying, visit our Customer Testimonials Page!
To book or for more further information please call us on 0845 0553 999 or go to our Contact Us Page