Our Customers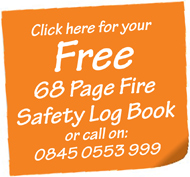 Customer Testimonials

Fire Awareness Training Courses
The Fire Awareness training course has been designed to give personnel the necessary information, knowledge and training for them to be competent in basic fire safety.
Each of our experienced instructors has a minimum of 10 years operational experience in one of the UK fire services.
Q. Who should attend our Fire Awareness training course?
If you are an employer, business owner or are in control of premises, the Regulatory Reform (Fire Safety) Order 2005 states that you 'must ensure that your employees are provided with adequate safety training'.
This means that it is law to train every member of staff, including any casual staff and ensure that any external companies (i.e. Security Firms) are also trained in Fire Awareness.
Q. How many people can attend the course?
Each course can take up to 30 people
Q. What is covered in the course
The course will include the following information:
Introduction
Fire Legislation
Definition of the responsible person
Duties of a competent person
Fire risk assessment – reducing the risk
Basic fire prevention
Chemistry of fire
Classes of fire
Common causes of fire
How fire spreads
Hazard Identification
Managing people with special needs in your building
Evacuation procedure
Fire-fighting equipment
Co-operation with the emergency services
Dangerous substances and flammable materials
The course will be supported with various video clips demonstrating the different effects and the serious nature of fire.
Optional – Live fire training can be added to this awareness course.
Q. How do I book?
You can either call our booking line on 0845 0553 999 or
Download our booking form, fill it out and simply fax it to us or
Complete our On-line Booking Form and hit send.
Q. Where is the training held?
Fire Awareness Training is held on your premises, or we can arrange a local hotel if you require
"Best training I have ever had"
Click here to access the full list of testimonials
To book or for more further information please call us on 0845 0553 999 or go to our Contact Us Page