Our Customers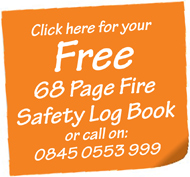 Customer Testimonials

The Fire Training Academy - specialists in fire training courses across the UK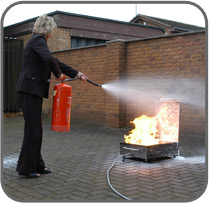 The Fire Training Academy has been set up to provide fire training courses in all areas of the UK. Whether you wish to put one or more staff on to one of our fire training courses located throughout the UK or have a fire training course on your premises the choice is yours.

Our aim is to be the leading company in the UK offering complete fire training solutions for your company to meet the legislative requirements of the Regulatory Reform (Fire Safety) Order that came into force on the 1st October 2006.

Our fire training courses have been developed over many years and are presented by highly experienced and qualified trainers, each with a minimum of 10 years experience and many of our fire officers having over 25 years service in one of the UK Fire Services.
Fire training courses at work
Fire extinguisher training
Staff fire safety training
Advanced fire training courses
What separates us from other companies: Our trainers understand that people learn through their five senses sight, sound, touch, smell and taste. Generally people have a preferred learning style i.e. visual (reading), auditory (listening to tapes) and kinaesthetic (hands on).
Traditional classroom learning styles previously taught, may only have covered the visual and auditory learning styles. However, we have designed our courses to maximise the learning for all students that attend.
All Learning should be Experiential: It is our belief that all learning should be experiential. It is for this reason that the live fire fighting practical element of our 3.5 hour fire training courses are specifically designed to give your personnel the opportunity to operate at least three different types of fire extinguishers on real scenarios such as waste paper bin, fuel tray, PC, toaster, electrical motor and chip pan fires.
Practical fire fighting
Utilising the latest environmentally friendly fire training equipment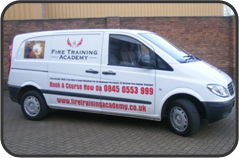 Equipment Used: We've invested in some of the best fire safety training technology that money can buy. We use state of the art, all weather, gas-powered, environmentally friendly, fire safety training simulators. This replaces the outdated approach of setting fire to a tray of petrol in your car park. Our fire training simulators produce plenty of flames, heat and drama but have none of the drawbacks of previous methods used.
Course Locations: On-site fire training courses in Avon, Bedfordshire, Berkshire, Borders, Buckinghamshire, Cambridgeshire, Central, Cheshire, Cleveland, Clwyd, Cornwall, County Antrim, County Armagh, County Down, County Fermanagh, County Londonderry, County Tyrone, Cumbria, Derbyshire, Devon, Dorset, Dumfries and Galloway, Durham, Dyfed, East Sussex, Essex, Fife, Gloucestershire, Grampian, Greater Manchester, Gwent, Gwynedd County, Hampshire, Herefordshire, Hertfordshire, Highlands and Islands, Humberside, Isle of Wight, Kent, Lancashire, Leicestershire, Lincolnshire, Lothian, Merseyside, Mid Glamorgan, Norfolk, North Yorkshire, Northamptonshire, Northumberland, Nottinghamshire, Oxfordshire, Powys, Rutland, Shropshire, Somerset, South Glamorgan, South Yorkshire, Staffordshire, Strathclyde, Suffolk, Surrey, Tayside, Tyne and Wear, Warwickshire, West Glamorgan, West Midlands, West Sussex, West Yorkshire, Wiltshire, Worcestershire.
For further information please call us on 0845 0553 999 or go to our Contact Us Page