Our Customers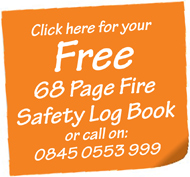 Customer Testimonials


Fire Training Courses for the work place
On-site or at one of our locations around the UK
The Fire Training Academy has designed the following courses to meet with the requirements of the Regulatory Reform (Fire Safety) Order 2005 (RRO) that came into force on the 1st October 2006, and is an Institute of Fire Engineers (IFE) Approved Course Provider
Each of our experienced instructors has a minimum of 10 years operational experience in one of the UK fire services.
If you are an employer, business owner or are in control of a premise The Regulatory Reform (Fire Safety) Order 2005 that came into force on the 1st October 2006 states that you 'must ensure that your employees are provided with adequate safety training'.
Protect you and your business by booking your staff on a course now to ensure that you, as the 'responsible person', comply with current legislation!
Fire Risk Assessors Course (4 Days) - This fire risk assessor's course is designed to give suitable and sufficient information to enable you to carry out Fire Risk Assessments. A pre-requisite of the foundation course or similar fire safety experience is required to enable you to get the maximum from this course.

Specialist Courses – We have designed several courses specifically for certain business types as these have more specific requirements when it comes to training.  These courses are for Fire Safety on Construction Sites, Fire Safety in Hotels and Fire Safety in Residential Care Homes.  If your business is not covered by these, please contact us to discuss your requirements further.


Trainer Days – We can offer trainers at a day rate so that we can give our customers flexibility with their training.  This could include Fire Awareness seminars and Fire Warden training.  Call us on 0845 0553 999 to discuss your requirements.


Bespoke Training – We can tailor our training to cover your requirement and business needs.  Call us on 0845 0553 999 to discuss find out more!
With all of our courses, the training does not stop when you leave the room.  We provide ongoing support through telephone, email and the online assistance to ensure that you keep you premises and employees as safe as possible.
Our Locations and on-site fire safety training courses in: Avon, Bedfordshire, Berkshire, Borders, Buckinghamshire, Cambridgeshire, Central, Cheshire, Cleveland, Clwyd, Cornwall, County Antrim, County Armagh, County Down, County Fermanagh, County Londonderry, County Tyrone, Cumbria, Derbyshire, Devon, Dorset, Dumfries and Galloway, Durham, Dyfed, East Sussex, Essex, Fife, Gloucestershire, Grampian, Greater Manchester, Gwent, Gwynedd County, Hampshire, Herefordshire, Hertfordshire, Highlands and Islands, Humberside, Isle of Wight, Kent, Lancashire, Leicestershire, Lincolnshire, Lothian, Merseyside, Mid Glamorgan, Norfolk, North Yorkshire, Northamptonshire, Northumberland, Nottinghamshire, Oxfordshire, Powys, Rutland, Shropshire, Somerset, South Glamorgan, South Yorkshire, Staffordshire, Strathclyde, Suffolk, Surrey, Tayside, Tyne and Wear, Warwickshire, West Glamorgan, West Midlands, West Sussex, West Yorkshire, Wiltshire, Worcestershire.
Read our latest customer reviews here: