Our Customers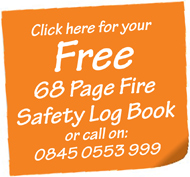 Customer Testimonials


The Fire Training Academy – specialists in fire training courses across the UK
Many of our enquiries have the same questions, so we have put together a number of the most commonly asked questions to help you!  Alternatively, you can call us now on 0845 0553 999 for advice and your Fire Safety and Fire Training legal requirements.  Or you can use the Ask Live Online button to ask our experienced team right now!
Q. Which members of staff need to have Fire training?
If you are an employer, business owner or are in control of premises, the Regulatory Reform (Fire Safety) Order 2005 states that you 'must ensure that your employees are provided with adequate safety training'. 
This means that it is law to train every member of staff, including any causal staff and ensure that any external companies (i.e. Security Firms) are also trained in Fire Awareness.
Q. I've trained all my staff in Fire Awareness, do I need to have Fire Wardens?
Yes, the Regulatory Reform (Fire Safety) Order 2006 states that you must have a sufficient number of competent people to perform evacuation duties as well as ensuring that the fire safety systems in your premises are fully functioning.
Q. How many Fire Wardens / Fire Marshals should we have?
The number of Fire Wardens required will be identified by your Fire Risk Assessment (Please go to our Fire Risk Assessment page if you need further information about this). You need to ensure you have enough Fire Wardens to cover your business in the event of a fire. If you work in a small unit with 1 floor, you may only need 2 but if you are on a big site with several multi-storey buildings and run 24 hours a day then you will need to ensure you have cover for each floor and building for all of the shifts, accounting for lunch breaks, sickness and holiday cover.
Q. I have an Office Risk Assessment, doesn't this cover Fire Risk Assessment too?
No. The Regulatory Reform (Fire Safety) Order 2005 states that The Responsible Person:
'must make a suitable and sufficient assessment of the risks to which relevant persons are exposed'
This means that companies as a first point in their Fire Safety must complete a Fire Risk Assessment. This must be carried out by a competent person, who is trained to perform fire risk assessments. The General Fire Precautions required to ensure the safety of their employees and relevant persons, including the means of detecting fire, fire training, fire extinguisher needs and any other fire safety related issues identified will be highlighted in the Fire Risk Assessment.
Q. I've become the Fire Safety Manager for our company, what training do I need to do for this?
We run a course Fire Safety Training for Managers, which is designed for employers, business owners or anyone who has control of a premise, and for personnel who have been assigned the role of Fire Safety Manager.  This course is designed to give the necessary information, knowledge and training for them to be competent to manage their facility.  Please refer to the Fire Safety Training for Managers course details for further information.
Q.  Our insurance company have requested to see our Fire Risk Assessment.  We don't currently have one; can you advise me how I can write one?
A Fire Risk Assessment must be completed by a competent person. This means that you must have been trained how to perform fire risk assessments. If you have not had suitable training how to do this you must either gain the appropriate training or alternatively employ a company to perform this for you. If you want to obtain training for this, please look at our Fire Risk Assessors courses or we can perform the Fire Risk Assessment for you. Please refer to our Fire Risk Assessment service page for further information.
If you would like further information or have alternative queries, please call us now on 0845 0553 999 to speak to one of our experienced team members who can provide you with the help you require.  Alternatively, use our Live Online service to chat to us live!
Read our latest customer reviews here: