Our Customers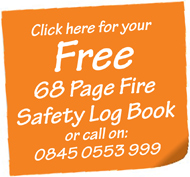 Customer Testimonials


Bespoke Fire Training Courses
As you can see from all of our training courses, we cover many sectors and industries to ensure that companies are complying with the Regulatory Reform (Fire Safety) Order 2005 and keeping you and your business as safe as possible.
At the Fire Training Academy, we recognise that not everyone's needs are the same.  We are flexible on the types of courses that our customers are looking for and can tailor any course to fit your requirements.  Please note that in order to comply with the legislation there is certain information that must be included with all courses.
For example, you may require Fire Awareness training for all of your staff, and need Fire warden training and want to ensure that you make sure that your evacuation procedures are correct.  We can tailor these training sessions to cover all of these requirements by working with you, listening to your needs.
Whatever Fire Safety Training or services you are looking for, please call us now on 0845 0553 999 to discuss your requirements or go to our Contact Us page for further information. 
Alternatively, have a look at our Fire Risk Management page to look at the complete solution we can provide your company to ensure you stay as safe as possible and legal!
Read our latest customer reviews here: