Our Customers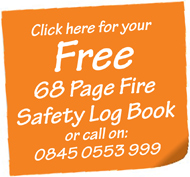 Customer Testimonials


Work for us
Opportunities at The Fire Training Academy - Excellence in Fire Safety Training
The Fire Training Academy
We are constantly looking for experienced trainers who would like to work with us.
Please contact us if you are from a Fire Service background and have; . Minimum 10 years service experience . Experience in Fire Safety or Fire Risk Assessments . Training experience is preferred but not essential as full training will be given in the latest presentation techniques available . A recognised training qualification
We at the Fire Training Academy believe that the best courses are delivered only by using the best people.  If you believe that you fit into this catagory and have a fire service background contact us.
Read our latest customer reviews here: