Our Customers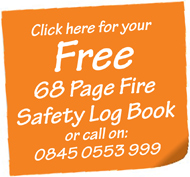 Customer Testimonials

Fire Safety on Construction Sites
Construction sites are dangerous places for numerous reasons.  There are many portable electrical tools, oxy acetylene cylinders, combustible materials and numerous other types of equipment.
The fire risks associated with construction sites pose a significantly higher risk than normal office premises.  In view of this, the Fire Training Academy has developed a course which specifically designed for Construction Sites. 
The course is designed for relevant personnel to manage fire safety on construction sites in line with the 'Joint Code of Practice' Fire Prevention on Construction Sites.
The course includes the following:
Application and scope of Fire Safety Legislation
Fire Prevention on Construction Sites
General Fire Precautions
Human Behaviour in Fire and Smoke
Fire Safety Duties
Management of Fire Safety
Site Fire Safety Co-ordinator
Fire Safety Plan
Emergency Procedures
Managing Life Safety Systems
Fire Hazards on Construction Sites
Practical Exercises
Practical Fire Extinguisher Training
Those attending this course will be competent in the Fire Safety for their construction site.
To book or for more further information please call us on 0845 0553 999 or go to our Contact Us Page
Read our latest customer reviews here: