Our Customers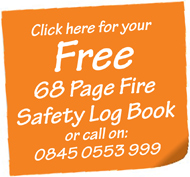 Customer Testimonials

Latest News

There are many compelling reasons to make sure your employees have the required and updated fire training – but one is enough Since 2006 it has been a legal requirement
The Fire Training Academy -Specialists in fire training courses across the UK
Welcome to the Fire Training Academy
Versatile, experienced and professional – our instructors have been trained by us to deliver the highest quality courses. Each instructor has a minimum of 10 years service in one of the UK fire services. The Fire Training Academy is an approved provider by the Institute of Fire Engineers, and is a member of the British Fire Consortium and the IFPO. We also hold ISO9001:2000 so you can be sure that we operate to the same high standards every time. We also offer Fire Risk Assessment services, performed by our experienced consultants, who have had many years experience performing risk assessments, and many other services to provide a complete fire safety solution to help you protect your business.
Our Courses
Our five main courses cover all possible fire safety training requirements. These are an excellent package of approved, tried and tested courses, already used by many organisations across the UK.
Held at regular intervals throughout the year at over 40 locations around the UK, or on-site for up to 30 staff members – these courses can be booked by calling 0845 0553 999 or downloading the booking form and either faxing or emailing to us. Completion of each course brings with it a certificate that meets the requirements of the Regulatory Reform (fire safety) 2005 Order that came into force on 1st October 2006. To view the availability of course dates, please visit our Events Diary
See what our customers are saying about our courses!!
Fire Risk Assessments
Approved by the Institute of Fire Engineers and the British Fire Consortium we specialise in providing fully qualified and insured fire risk assessments. Our fire risk assessors have over 60 years combined experience in the industry, so you can be assured of a comprehensive and fully compliant fire risk assessment. Our expertise and experience allows us to provide fire risk assessments to all size of business from small offices and HMO's, to large hotels and government buildings. Our reputation has been built upon providing the most professional and cost effective solution for our customers as every building is different the price for fire risk assessments vary, please complete the Fire Risk Assessment quotation form for a quotation to be sent
Online Shop
Due to customer demand, the Fire Training Academy have developed an online shop where you can buy any items associated with Fire Safety at very competitive prices to include:
Fire Extinguishers
Extinguisher Stands
Fire Safety Signs
Etc
Other Services
The Fire Training Academy also provide other Fire Safety related services. These include:
Fire Extinguisher servicing
Evacuation Training
Manual Handling Courses
Fire Alarm installation and maintenance
First Aid training