Our Customers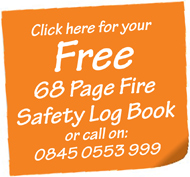 Customer Testimonials


Written by terry on August 31, 2010 at 11:20
Trying to take care of all your legal obligations in addition to actually running the business can prove to be quite difficult for any company owner. If you are unsure what you have to do in order for your organisation to comply with the current fire safety requirements, you can now turn to the specialists to help with the situation.
The fire safety specialists can assist you in managing all your fire safety procedures and bring them up to date. A complete service package is available and so you can select what you require according to your particular needs.
The training provider can perform the duties of a fire safety officer in working with the fire service with regards to inspection visits. They can also carry out the Fire Risk Assessment for you, as well as ensuring it is maintained and reviewed over time.
The fire safety training of all your employees can also be taken care of and organised on your behalf. Competent persons can also be selected and trained as Fire Wardens to the required standard.
And if you need help performing evacuation drills, which are also required by law, then this can also be managed for you, along with the upkeep of your fire safety log book.
There are many other things the specialist can do for you, so get in touch to discuss your fire risk management requirements.
Written by terry on August 29, 2010 at 09:04
It has been reported that residents who lived within a short distance from a gas cylinder fire in Birmingham had to be evacuated from their homes on Tuesday afternoon.
All homes in the vicinity of Ken elm Road in Small Heath were emptied by the local council's Birmingham Resilience Team (BRT) after a blaze broke out in a garden shed where a number of gas cylinders were stored. People who could not gain access to their homes took refuge at Sally Leisure Centre.
These precautionary measures were taken due to the threat of a gas explosion and so a cordon was erected around the scene, with the road closed to traffic. The fire was spotted at around 1:30pm and residents were still unable to go back to their properties until after 8:30pm.
A spokesman of the police said:
"The risk to residents due to gas cylinders which were unsafe following a fire has been reassessed by specially trained staff and the vast majority of people living in the area can now return to their normal daily lives.

"A small number of houses will need to remain evacuated for safety reasons."
Fire investigators are working with West Midlands Police to determine the cause of the fire.
Written by terry on August 28, 2010 at 10:38
Over 40 firefighters were called to an unoccupied industrial unit in Worcester on Wednesday morning following reports of smoke bellowing from the building.
Fire crews from Hereford and Worcester Fire and Rescue service with eight fire engines attended the scene at Hard Anodising on Firs Industrial Estate, off Oldington Lane just before 8am.
Those who witnessed the blaze saw thick smoke coming from the single level factory which was used for metal finishing.
Ian Bytheway, a worker at a nearby unit, said:
"We were told it would be for the best to stay outside of our building until the fire was out.

"It was a surprise to turn up to see the emergency services here and to see the smoke from the factory."
The blaze was eventually brought under control as firefighters worked at it using an aerial ladder and platform.
Police had to shut a number of roads in the area, while environmental protection units were called for due to the fact the company utilised chemical processes.
There were no reported injuries following the fire, with nobody was in the building at the time, although firefighters and police had to remain on site as they investigated the cause of the blaze.
Written by terry on August 27, 2010 at 09:36
Every business needs to take fire safety into consideration. This is a legal requirement for an organisation and there are many things that have to be addressed. One of these is getting a suitable number of fire extinguishers.
As an employer you are required by law to provide your staff with the necessary fire fighting equipment to be able to tackle a fire in the workplace. You are also legally obliged to select a competent individual to service the equipment on a regular basis, at least once a year.
In addition to choosing a specialist company that can supply this fire fighting equipment, you can also now arrange for the servicing of these fire extinguishers from the same provider to ensure you continue to meet all these fire safety regulations.
When purchasing this equipment you can rest assured that the fire extinguishers provided are all of an exceptionally high quality and are made to BS EN3 standards for the different classes of fire. At the same time as ordering this fire safety equipment you can also take advantage of the fire extinguisher stands, fire safety signs and fire blankets which are available.
The latest fire fighting equipment can be ordered online or you could choose to speak to the fire safety specialist directly to ensure your company is up to date with its legal fire safety obligations.
Written by terry on August 26, 2010 at 12:10
Following a number of fires in timber frame constructed properties a debate has now been opened as to whether this building method may be unsafe.
This traditional form of building construction is currently the most popular method for social housing in the United Kingdom. However, government statistics have only gone on to prove what fire safety specialist feared, that this housing is a potential fire risk to those who live in them.
It has been found that fires at flats which are built using this method have more chance of spreading than other housing types.
The technical director of the Fire Protection Association, Jim Glockling, has warned that it is impossible to know the scale of the issue, although he expects that it could be affecting thousands of people living in flats.
He added:
"Often these blocks are put up four at a time. When we investigate a fire and find a construction fault in one, can we assume the other three buildings are perfect? Possibly not. They might need a close look too."
Bob Neill, the fire minister, said of these concerns:
"We take fire safety very seriously and are aware of the questions raised about timber-framed buildings. The new government is listening to the public's concerns carefully and will tackle them head-on.

"However, I also want to reassure people that on the whole we have a very good record in this country of making our buildings safe and reducing fire deaths."