Our Customers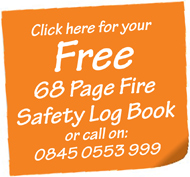 Customer Testimonials


Written by terry on November 13, 2012 at 19:50
Firefighters were called to a huge blaze at a barn in a West Norfolk village on 9th November.
It is reported that a 1,000-tonne straw stack was on fire when crews arrived on the scene.
The blaze in Oxborough near Swaffham and Downham Market was reported at 10pm. Fire crews from Swaffham and Methwold attended the incident.
A spokesperson for the fire service said that the fire did not pose an immediate risk to the public and would be left to burn in a controlled manner with fire crews remaining on site throughout.
She said crews had made contact with the farmer who owned the land and were waiting for him to arrive at the scene.
There were no casualties reported in the incident and the cause of the fire is currently unknown.