Our Customers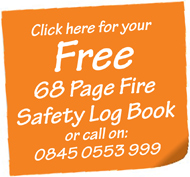 Customer Testimonials


Written by terry on February 28, 2011 at 11:30
Office and factory owners in Essex have been warned that from today there will be no response by Essex County Fire and Rescue Service (ECFRS) to automatic fire alarms.
The decision to reduce the response with regards to business premises has been made in order to lower the risks to the public by concentrating resources on emergency situations.
Fire crews will not respond to certain calls which come from automatic alarms in these business premises, or 999 calls where the person on the phone in telephone kiosks hangs up.
ECFRS hope that they will be able to improve their response service to homes in the area after they revealed that 97 percent of these automatic fire alarm cases are false.
Chief fire officer David Johnson expects resources to be utilised more effectively, placing the fire safety initiative back on commercial and industrial businesses to look after their own alarms.
He said:
"I am sure that home owners and businesses would rather our fire crews and appliances are ready to respond to their real emergencies, rather than them not being available because they are sitting outside factories or offices dealing with yet another of the thousands of false alarms that the service gets on a yearly basis."
Flyers have been sent out to all businesses in the county explaining to them about the new system and warning them of their responsibility in maintaining their alarm systems more effectively.
Written by terry on February 27, 2011 at 11:09
A blaze which tore through a former nightclub near to the quayside in Newcastle is now being treated as an arson attack according to fire investigators who are working with police.
Around 18 firefighters were called to the scene at the derelict Stereo club in Sandgate last Sunday evening at around 5.45pm.
The fire was found to be present at two locations on the empty premises, with furnishings having been set alight on the second storey as well as the ground floor.
As the fire was being brought under control, a number of roads in the area had to be closed for a few hours. This included parts of City Road and Mill Market.
There were no injuries in the blaze, but those investigating the scene have admitted that it was looking like the fire was started deliberately.
A Tyne and Wear Fire and Rescue Service spokesman said:
"The cause of the fire is believed to be deliberate and police scenes of crime officers are currently investigating".
The club building, which has been unoccupied for a number of years now, was badly damaged by the severity of the flames, with the roof and second storey totally destroyed.
The investigation is still on-going.
Written by terry on February 26, 2011 at 10:52
It has been reported that fire crews attending a barn fire in Tal-y-Bont, near Llanrwst, North Wales, last Sunday morning, had to face the dangers posed by potentially toxic fertilizer and tyres.
Around 50 firefighters were called to the farm just before 3am on the Sunday and were immediately aware that the fire required a specialist unit at the scene.
The barn itself was destroyed in the blaze along with a car and local residents were advised to ensure that their doors and windows were kept closed due to the risks posed by the smoke.
Fire crews also closed a road in the vicinity as they battled to keep the flames under control. It took them over seven hours to extinguish the flames and begin the dampening down process.
A statement released by North Wales Fire and Rescue Service said:
"Appliances from Llanrwst, Conwy, Colwyn Bay and Holyhead along with the Environmental Protection Unit from Holyhead are in attendance at an incident in Tal y Bont, Conwy.

"Crews were called to the incident at 2.42am this morning where a barn is on fire involving quantities of hay, tyres and fertilisers.

"Local residents are being advised to close windows and doors at present and the B5106 between Gwydyr Castle in Llanrwst and Ty'n y Groes is closed."
A probe has now been launched into what caused the fire.
Written by terry on February 25, 2011 at 11:44
It has been reported that an inquiry into the cause of the Rosepark Care Home fire, which took the lives of 14 elderly residents back in 2004, is due to hear final submissions before a deliberation is made.
The investigation into the cause of the fatal accident at the premises in Uddingston, South Lanarkshire, is considering whether the deaths could have been prevented by any reasonable precautions taken by the owners, as well as looking to identify any defects in the safety measures in place at the care home.
The inquiry is taking place at Hamilton Sheriff Court where it is being heard by Sheriff Principal Brian Lockhart who said:
"This inquiry has been noteworthy both in respect of the length of the proceedings and the number and complexity of the issues that have arisen."
Legal action was initially brought against the owners of the care home but no convictions were made.
In these incidents, while it is important to establish what actually happened, it is always necessary to consider if it could have been prevented in the first place. Fire safety is something that all care home owners need to think about, and if they find that their current measures are not adequate, they need to look at having a fire risk assessment.
Written by terry on February 25, 2011 at 10:10
It made me aware of how fast a fire can spread – Jackie Gascoyne
It was interesting and gave me a chance to use equipment – Iris Popkin
Very good, helpful – Paul Marshall