Our Customers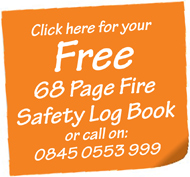 Customer Testimonials


Written by terry on September 29, 2008 at 18:13
Prosecutions and Claims |
22.08.2008
Electricals supplier Munro Importers must pay more than £27,000 in fines and costs after admitting nine fire safety breaches including failing to produce a suitable fire risk assessment and inadquate fire safety training.
An officer from Suffolk Fire and Rescue Service visited the Ipswich company in November 2007 to check whether it had carried out a fire risk assessment and found various breaches that would have put visitors and its 22 staff at risk in a fire.
Fire doors had been wedged open, there were blocked or obstructed exit routes, and aisles and gangways were restricted.
In mitigation, Neil Saunders said the company had not been trying save money by cutting corners, and that people could struggle with the requirement to carry out a fire risk assessment. The company has made various improvements since the inspection, he said, including regular fire training for staff.
South East Suffolk magistrates fined Munro Importers a total of £20,000 with £7311 costs.