Our Customers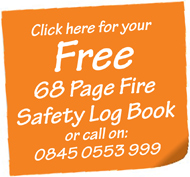 Customer Testimonials


Written by terry on January 27, 2009 at 17:14
A care home company has been fined £80,000 and ordered to pay costs of £20,000 under Fire Safety Legislation following a bolier fire last January at one of its homes.Last September Southern Cross Healthcare Ltd owner of the Norfolk House in Weybridge pleaded guilty to 7 offences under the Regulatory Reform (Fire Safety) Order at Staines Magistrates Court, but the court referred the case to Guildford Crown Court for sentencing last month. 
The investigation by Surrey Fire Officers revealed the fire started in a bolier room where an accumilated amount of rubbish was found to be stored there.  They also found that the staff were not instructed in the findings of the risk assessment which had identified that the boiler room was a high risk area and that it should never be used as a storage area. 
Also the care home did not have an adequate system inplace to implement and review the fire safety arrangements for the home, which was placing the people who were in care and the staff at risk. 
This case has demonstrated how our Fire Safety Officers are successfully inspecting relevant buildings and applying the law to ensure that the safety of our community is kept. 
A spokesman for Norfolk House said "We are carefully studying the determination of the court and what lessons can be learned for the future" "This was an isolated and regrettable breach of safety procedures.