Our Customers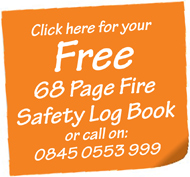 Customer Testimonials


Written by terry on January 7, 2009 at 15:26
The Co-op has been fined £250,000 on a range of Fire Safety breeches at 6 stores in Sussex.
They came to light after a fire at St Leonards outlet in July 2007.  East Sussex Fire Service had inspected the branch and subsequently decided to carry out a full audit of all the 41 corpse doors in Sussex.  The audit had revealed a wide range of Fire Safety breeches at the 6 stores including no fire alarm systems in two of the stores, locked fire escape doors at two stores and a poorly maintained fire escape at another. 
The Co-op pleaded guilty to 13 offences under Fire Safety legislation.  In mitigation the company said that Health and Safety is a priority and that it takes its Fire Safety responsibilities seriously.  It had informed the magistrates it has since reviewed their standards and invested to ensure that the stores will meet the reuqired Fire Safety specifications. 
The company was fined £20,000 for each of the eleven serious breeches and £15,000 each for two other failings.  It was also ordered to pay East Sussex Fire and Rescue Service £11,167 in costs.