Our Customers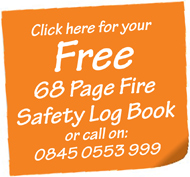 Customer Testimonials


Written by terry on April 7, 2009 at 13:29
A recycling company pleaded guilty to 5 offences under the Fire Safety Legislation was fined £20,000 and paid costs of £10,000 in the first prosecution to be brought by Cheshire Fire and Rescue service under the legislation.
Central Recycling Group premises in Widnes had been charged with 8 offences under the Fire Safety Order 2005 when fire safety staff came across serious fire risks during their inspection this year. 
Runcorn Magistrates Court heard the company plead guilty to 5 offences and also accept a formal caution before the hearing for the 3 other offences.  The court was told that Fire Safety inspectors visited the site and found:
An external staircase seriously obstructed with paper bales with a gas cylinders nearby. 
Fire exit doors which couldn't be opened and were obstructed heavily
Heavily obstructed exit routes which had no signs or lighting
Combustable material stored against boundary fencing opposite a tanker storage area
There were no means of raising a fire alarm in the main bailing shed
Also there were fire extinguishers found to be empty or discharged
After the hearing Deputy Chief Fire Officer Mark Cashin said he was pleased that the court had recognised how serious these offences are.  We take our responsibilities under the Fire Safety Regulations extremley seriously and always work hard with local businesses to try and find the right solutions.  In serious cases like this we will enforce the regulations and prosecute offenders.  This case is the first one to be brought by the Cheshire Fire and Rescue Service under the new Fire Safety Order and we hope that this serves a message to local companies of the importance of fire safety in the workplace.  Our aim is to work closely with local companies to ensure the safety of their staff and customers and they would urge people to contact the fire service for any advice and help.