Our Customers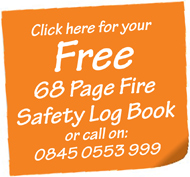 Customer Testimonials


Written by terry on January 12, 2009 at 12:18
Firefighters were still at the scene of an overnight fire at a composting factory in Derbyshire on 13th December 2008.
The fire at Vital Earth Limited on the Airfield Industrial Estate in Ashbourne started on Friday afternoon.  At its height their was 40 firefighters tacking the blaze and despite the fire now being out fire officers said that they would remain as a precaution. 
Investigators were focusing on a metal warehouse but the exact cause of the blaze is not yet known.  The owners said the fire was not related to an incident earlier in the year where stored compost overheated and gave off smoke.