Our Customers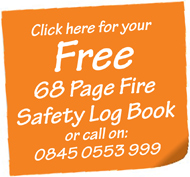 Customer Testimonials


Written by terry on May 6, 2009 at 13:11
Fire crews from Nottingham Fire and Rescue Service were called to tackle a blaze at a house in Nottingham, at 22.30 on the  5 May which began in a tumble dryer.
Fire officers said a 12 year old girls prompt actions managed to save her family from the blaze.  The fire had started in the kitchen of the 4 bedroom house while the family of four were still in bed.
Fire crews had said if the girl had not heard the noise, the house could have been destroyed.  The girl was woken up by what she thought was the sound of fireworks.
When she went down stairs to find out what the noise was she found that the tumble dryer was on fire.  She then alerted the remainder of her family , who then raised the alarm and managed to escape.  Her actions had saved them from the blaze at their family home.
The house was fitted with smoke alarms but on investigation they were found not to be working.