Our Customers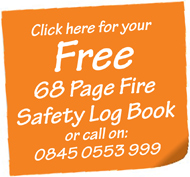 Customer Testimonials


Written by terry on January 27, 2009 at 17:00
360 workers have been made redundant following a fire 2 weeks ago at a factory producing frozen foods for Findus.The fire was the final nail in the coffin of Newcastle Production which ran the factory.  The company had gone into administration last week despite having a healthy order book before the fire. 
The fire on 6th January caused an estimated £20 million of damage and stopped all production at the factory. 
Six fire vehicles and over 30 firefighters attended the fire which started around 1pm and lasted for over 3 hours.  Around 50 workers evacuated the premises after being alerted by the fire alarms.  Dave Brown of Tyne & Wear Fire and Rescue Services said it was a substantial fire which had taken place in the plant room of the factory though the exact cause was not yet known. 
As a result of a fire on site prior to administrators being appointed the factory is closed whilst damage and investigations continue.  Unfortunatley this means that majority of the work force are formally redundant.