Our Customers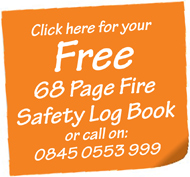 Customer Testimonials


Written by terry on February 4, 2010 at 12:26
A Fire has broken in the early hours at a bar in Blackpool's South Promenade.
Twelve fire engines were on scene tackling the fire which had started in the basement of the Dutton Arms Pub, South Shore.
Twenty properties in the vicinity of the fire were evacuated by firefighters; some people had already evacuated the bar before the fire engines had arrived. Some local roads had been closed whilst the fire was being tackled.
A Lancashire Fire and Rescue spokeswoman Kathy Stacey said "there was a lot of smoke and a very serious fire. 
"When the fire vehicles had arrived on scene there were hardly any signs of the flames from the fire as they were mostly in the cellar area.
"At one stage there was at least thirty two firefighters on scene, some went into the building wearing breathing apparatus to deal with extinguishing the fire.
There is an investigation to see how the fire was caused going on.