Our Customers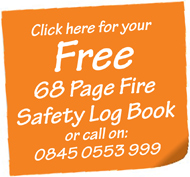 Customer Testimonials


Written by terry on April 20, 2009 at 18:29
The agents of the Frenchgate Shopping Centre in Doncaster, South Yorkshire are being fined after being found guilty of breaches of Fire Safety Legislation.  The total amount is over £25,000. 
The prosecution was made by South Yorkshire Fire & Rescue.  The agents BTW Shiells of Belfast pleaded guilty to five counts of failing to comply with the Regulatory Reform (Fier Safety) Order 2005. 
Investigations raised by South Yorkshire Fire & Rescue were described as "significant concerns" about the remaining staff's fire safety training and the suitability of the fire risk assessment for the premises. 
The enforcement notice has now been withdrawn and all issues it refers to have been resolved.