Our Customers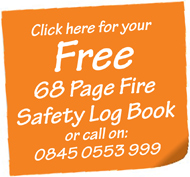 Customer Testimonials


Written by terry on February 4, 2010 at 21:28
A stately home in North Dorset was found to be in danger of collapsing after a major fire over the weekend.
The fire at the Grade II listed building at Holnest Park House near Sherbourne was attended by one hundred firefighters.
The fire was believed to have started by an electric blanket being left on in a ground floor flat.
A fire spokeswoman from Dorset Fire and Rescue Service said that in the centre of the house had been confirmed unsafe and that the ceiling was hazardous.
On arrival of the fire engines it was found that the residents had already escaped from the building.
After an examination the likely cause was an electric blanket which was left on without a thermostat which had acted as a heater until it had caught fire.
Fire investigation officer Mr Mike Cox informed that "although no one was fatally injured on this occasion, a considerable amount of damage had been caused to two of the flats at the centre of the house."