Our Customers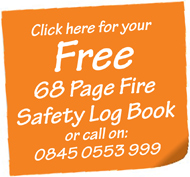 Customer Testimonials


Written by terry on May 8, 2009 at 13:40
Ahouse firewhich clamied the lives of brothers aged two and four was started by the yougsters 'playing with fire'.
The 2 boys were pulled from the burning house in Huddersfield by firefighters on Wednesday 6 th May.  The Station Manager Graham Earnshaw fom Huddesfield said ' tragically this was the yougsters playing with fire'.
The boys aunt said the smoke alarms at the house were broken and was due to be fixed next week.
A builder and his work colleague who tried to save the boys used their own ladders to try and save them through an upstairs window, and then into the bedroom.  They had managed to open the bedroom door and used a fire extinguisher, but they had noticed the kids had stopped crying by then.
Mr Earnshaw said, ' youngsters do have a fascination with fire and obviously in this case it has been tragic.