Our Customers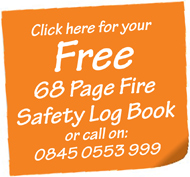 Customer Testimonials


Written by terry on June 5, 2009 at 16:27
Oil company Shell International Ltd pleaded guilty to serious breaches of the Regulatory Reform (Fire Safety) Order 2005 ("RRO"). They were fined £300,00 and ordered to pay £45,000 in costs, this was one of the largest fines ever imposed under the RRO.
Shell International Ltd were prosecuted by the London Fire Brigade after having 2 fires in three weeks At the Shell Centre in SE1. Both fires had resulted in the Fire Brigade carrying out an inspection 12 Jan 2007. The fire officers had found the breaches included blocked fire escape routes and exits, also the fire doors were found to be faulty.The breaches that were found were so severe the Fire Brigade issued a prohibition notice on Shell which minimised the use of the of the Shell Tower Building and the basement.
On inspection it was also found that Shell's own fire risk assessment had not been reviewed or updated for 3 and a half years, and some of the findings had not been amended through this period. The condition of the general fire precautions in the Tower building were found to be getting worse. All new risk assessments should be reviewed and monitored every year.