Our Customers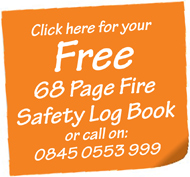 Customer Testimonials


Written by terry on August 7, 2009 at 13:48
A property management company have been fined £25,000 after pleading guilty to breaches of the Fire Safety Legislation by a prosecution from the London Fire Brigade. 
Seven contraventions of the Regulatory Reform (Fire Safety) Order 2005 were admitted guilty by Shoalacre Ltd of 44-50 The Broadway, Southall, Middlesex, UB1 1QB
Steve Turek an assistant commissioner for Fire Safety Regulations said "I urge business owners, landlords and employers to take fire safety responsibilities seriously.  All premises owners and operators need to make themselves aware of the fire regulations also undertake a fire risk assessment which is now mandatory and act upon its findings.