Our Customers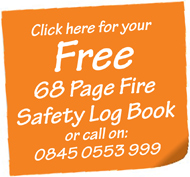 Customer Testimonials


Written by terry on January 7, 2010 at 03:39
A business in Southampton has been found guilty of two offences relating to charges of the company's failure to comply with article 27 of the Fire Reform (Fire Safety) Order 2005.
Solitaire Property Management Limited pleaded guilty at Southampton Magistrates Court having failed to respond to a number of requests for information relating to the premises known as Sundowner Block at 31 Channel Way, Ocean Village Southampton.
Solitaire Property Management Services are responsible for the management and maintenance of flats and housing developments including all communal areas.
The successful prosecution was taken by Hampshire County Council solicitors.  Solitaire Property Management Services received a fine of £750 for both offences and they were ordered to pay £1000 each to Hampshire County Council and Hampshire Fire & Rescue Authority.
Head of Community Safety at Hampshire Fire & Rescue Service, Assistant Chief Fire Officer Steve Hamm said,
"We require information about premises to enable us to carry out our enforcement action and improve the safety of the people of Hampshire.  Failure to answer our letters constitutes an offence under the Fire Safety Order.  He continued by saying "We strive to work closely with businesses to help them with their duty to comply under the Fire Safety Order, but where their responsibilities are not taken seriously, the Fire Service will always consider prosecution".
Over the last two tears (Oct 2006 – 2008) there have also been over 40 prosecutions against various companies not complying with the Fire Safety Order.  There have also been over 3800 enforcement notices been issued throughout the UK nationally during the same period.
Most common offences seem to have been lack of suitable and sufficient staff training, blocked or locked fire exits, lack of emergency lighting, lack of suitable fire risk assessments, badly maintained fire escape staircases, and storage of combustible materials in boiler rooms.