Our Customers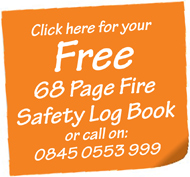 Customer Testimonials


Written by terry on September 23, 2008 at 19:40
Published Date: 16 June 2008
A TANNING salon boss must pay a fine and costs totalling £2,530 after admitting nine fire safety breaches.
Reedley magistrates heard Lynda Fielding (48), of Hawthorne Close, Calderstones Park, Whalley, failed to put necessary fire safety measures in place at Suntastic in Church Street, Padiham.
The breaches were discovered in December after a fire, which started in a fuse box, ripped through the building forcing 10 people to be evacuated. Nobody was hurt but checks by fire investigators revealed regulations had been overlooked.
Fielding admitted nine breaches including failing to carry out a fire risk assessment, failing to provide fire detectors and alarms, failing to provide emergency exits with adequate emergency lighting and failing to provide fire-fighting equipment.
Mr Warren Spencer (prosecuting) said one of the main concerns was the fact most customers were using a self-enclosed Can Tan sunbed which also plays music.
"This means a fire alarm in these premises was even more necessary.
This premises was high risk for the reason there was a lot of electrical equipment and a lot of enclosed spaces. The need for a fire alarm was paramount to warn people using those rooms to get them out of the building quickly."
Three fire extinguishers in the shop were described in court as "condemnable."
Fielding, not represented in court by a solicitor, said when she took over the business in 2005 a health and safety check was carried out.
"The reason there wasn't an alarm was because of the music. I didn't believe it could be heard and even if staff were trained to use a fire extinguisher they wouldn't use it and I wouldn't ask them to. The girl on reception had a list of everybody's names."
The court heard safety measures were now in place at Suntastic.
Magistrates fined Fielding £100 for each breach and ordered her to pay costs of £1,615 to Lancashire Fire and Rescue Service, who brought the case, plus a £15 victim surcharge.
Speaking outside court, technical fire safety officer at Burnley Fire Station Mr Eddie Steel said he hoped other businesses would learn from the case.