Our Customers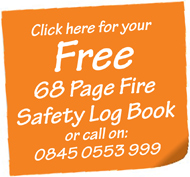 Customer Testimonials


Written by terry on September 25, 2008 at 17:55
A tyre depot blaze near Carlisle, described as one of the biggest fires ever seen in Cumbria, has been brought under control.
People living close to the Crosby on Eden depot, near the city's airport, were warned to keep windows and doors shut to avoid breathing in toxic fumes.
At its height, 70 firefighters were drafted in, with water from the River Eden used to help fight the blaze.
An investigation into the fire which started early on Thursday is under way.
No injuries were reported, but approach roads to the area were closed.
Dominic Harrison, Cumbria's chief fire officer, said: "This was an extremely challenging incident and it is a testimony to the hard work and ingenuity of all our firefighters that we contained the fire as quickly as we did.
"Our swift action prevented the fire from spreading to any nearby buildings.
"We worked closely with our colleagues in the police, Environment Agency and Health Protection Agency to ensure the safety of the public was paramount throughout the whole operation.
"The cause of the incident is not yet known and we will be investigating the incident thoroughly in due course."