Our Customers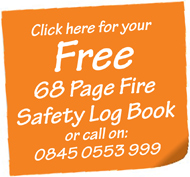 Customer Testimonials


Written by terry on February 4, 2010 at 18:00
Veolia ES Cleanaway a global waste management company from Preston were fined £150,000 for breaches of fire safety, after a major chemical fire.
Two key motorways were closed for some time in the early morning rush hour on 2 July 2007 where 66 firefighters were fighting the fire at the Red Scar Industrial Estate in Preston.
The Health and Safety Executive, the Environment Agency, and Lancashire Fire and Rescue Service prosecuted Veolia ES Cleanaway (UK) Ltd for two offences.
Veolia pleaded guilty to the two offences at Preston Crown Court on the 9 December and were fined £150,000 and ordered to pay costs of £90,000.
The court was told the fire had started after 6AM in an area on the site which stored containers of various chemicals.
Drums were found to be soaring into the air alight and landing away from the site.
The fire which involved 132,000 litres of various chemicals was eventually put out mid afternoon.
HSE Inspectors believe the fire was caused by lithium batteries catching fire next to waste materials.
HSE Principal Inspector for Lancashire Linda Murray said that Veolia site at Preston had not put in sufficient safety measures for the storing of their hazardous materials.
It was also found that their staff were not provided sufficient and adequate training.
Any businesses that store or work with flammable substances must ensure that proper safety measures are in place to reduce the risk of any explosions or fires.
The fire at the Veolia site had put people's lives in jeopardy and also caused two major motorways to come to a stand still.