Our Customers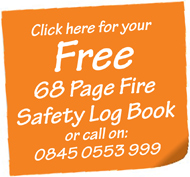 Customer Testimonials


Written by terry on May 6, 2009 at 17:46
A 26 year old woman, has been airlifted to hospital for burns treatment when a gas cylinder she was changing exploded at a camp site.  The woman from the Wirral was burned on the face and arms in the incident.
North Wales Fire and Rescue Service said she was trying to change the gas canisert on her camping stove when it exploded.  The woman held onto the canister so her children would not get injured.
The Fire Service thought that the heat from her cooking may have caused the explosion. The woman extinguished the flames and the firefighters dampened down the area.
This incident clearly highlights the importance of treating gas canisters with great care especially when cooking.